Sarah Jessica Parker is celebrating her 50th birthday on the 25th March, so we thought we'd raise a glass of Lambrini to SJP and look back at some of her most memorable (and stylish!) moments.
SJP leapt to fame in 1984 in classic chick-flick Footloose, although she nearly missed out on her big break! Sarah revealed in this interview that she originally turned down the role — because she was told she'd have to cut her long hair.
Ever the fashion-fanatic, SJP finally agreed to play the feisty Rusty after the film-makers promised she could keep her hair just the way she wanted.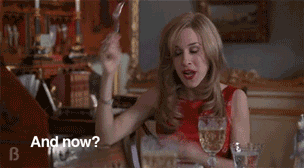 In the 1990s, she revealed her gift for comedy, starring as a husband-snatching mistress Shelly in First Wives Club.
As Shelly, Sarah's teeny-tiny dresses had the men gawping — and the other women seething — through a series of hilarious, scene-stealing moments as she battled with wronged woman Bette Midler.
Why not treat yourself to a glass of your favourite Lambrini and watch this feel-good movie on Netflix?
By the Noughties, SJP had made the leap to TV and earned a place in every fashion-loving girl's heart as Carrie Bradshaw in Sex and The City. Millions of viewers were glued to her stylish adventures in life, love and fashion.
Here's our favourite moment: when Carrie finds herself in heaven and is let loose among hundreds of perfect shoes in the Vogue accessories closet!
It turns out that this hilarious scene isn't just a flight of fancy either — ten years later, it was revealed that the hallowed accessories closet really does exist.
From lively teen to spirited siren; movie star to TV icon, she's always been on-trend and in our hearts. Happy 50th birthday SJP!